Mobile Wallets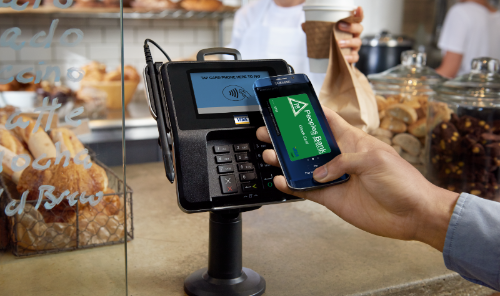 You can now add your Peoples Bank debit card to Apple
Pay
TM
, Samsung
Pay
TM
, and Google 
Pay
TM
. To use one of these products, add your debit card to the mobile wallet on your smartphone. The next time you are going through the checkout line, hold your phone close to the terminal instead of swiping the card.
Benefits include:
Increased security- Virtual card numbers are used. The merchant never gets your card number.

Convenience- Simply hold your phone to the terminal compared to swiping a card.

Transaction history- Your most recent transactions are recorded within the wallet.


---